New publication: Distinct immunological signatures discriminate severe COVID-19 from non-SARS-CoV-2-driven critical pneumonia
12/05/21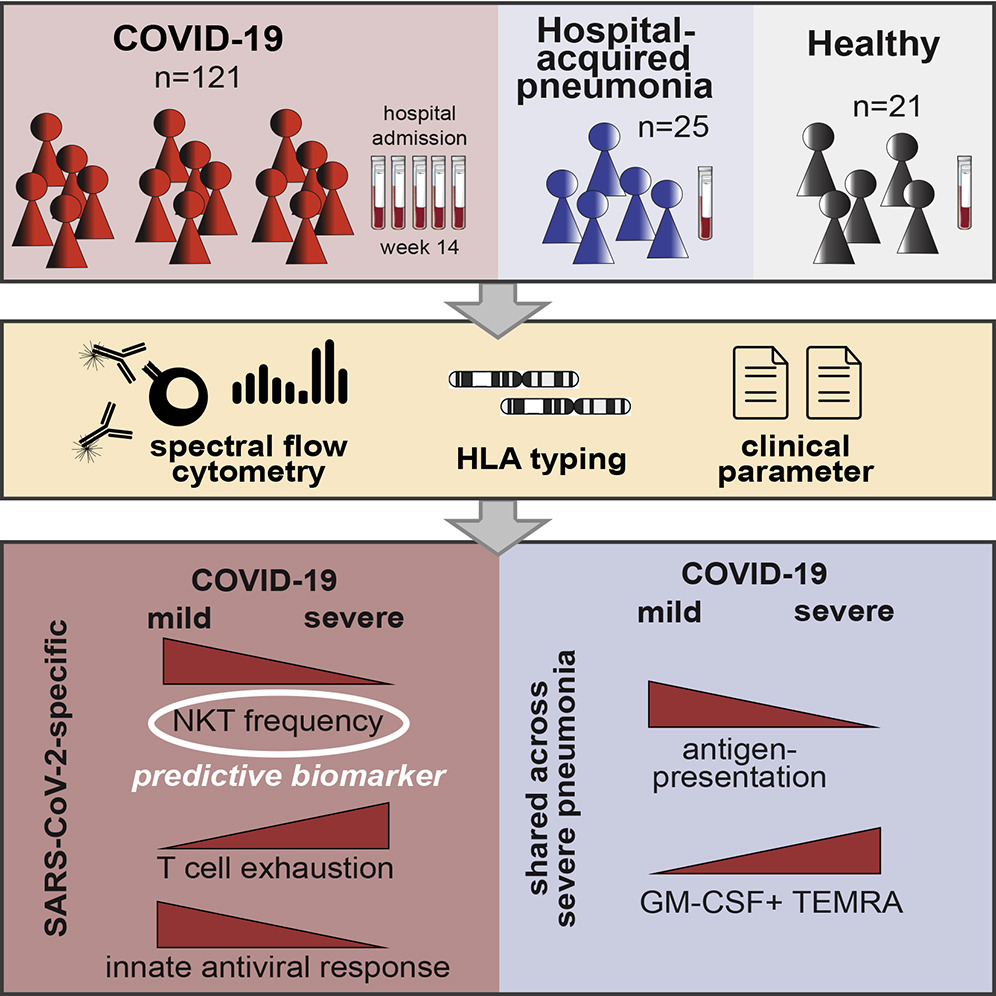 Pr. Becher and Pr. Roquilly are publishing an article in Immunity: comparing the immune profile of severe COVID-19 with non-SARS-CoV-2 pneumonia ICU patients using longitudinal, high-dimensional single-cell spectral cytometry and algorithm-guided analysis.
The publication identified pathological immune signatures suggestive of T cell exhaustion specific to COVID-19. Circulating NKT cell frequency was identified as a predictive biomarker for patient outcome. This comparative immune map serves to delineate treatment strategies to interfere with the immunopathologic cascade exclusive to severe COVID-19.
DOI: https://doi.org/10.1016/j.immuni.2021.05.002
© 2021 The Author(s). Published by Elsevier Inc.